Android TV boxes have literally changed the way how television is viewed, when it is viewed, and even where it is viewed. They have also given telecommunication companies, which supply cable television, a healthy competition. Generally, there is a one-time fee associated with the purchase of the television box. With that in regard, an Android TV box comparison would help you to choose the best box for your needs.
Android TV Box: What it is and How it Works
Using an Android TV box with your television enables it to have a "smart" feature. So, if you have a normal television that is not "smart", you ought to consider getting an Android TV box rather than upgrading to a smart television as it would cost you less. However, you need to continually pay your internet subscription as the television box only works with an internet connection.
The good thing is, an Android TV box allows users to watch live sports matches, music videos, and even regular television shows. It also allows the owner to download several applications to access games and to surf the internet. It is also very easy to operate and navigate.
Once you have the Android TV box, you should first connect it to the internet by using a WiFi password, or you can have a direct wired internet connection linked to the box. Once this is set up, the box is ready to use. Most boxes come with preinstalled applications and add-ons. Hence, when you are doing an Android TV box comparison, you should probably get a box that has most of the add-ons installed already, especially if you are not a technical person.
Android TV Boxes: The Popular Choices
Deciding which Android TV box is best for you can be really difficult. Yes, there are certain features that you should obviously look for, but all boxes share a similar functionality. Also, if some features are missing, you can easily install them so long as there is space on the device to do so. Further, if you have a budget, you may prefer to get one that is in your price range.
One of the best things about an Android TV box is that you do not always have to use the remote to navigate. A good Android TV box will allow you to use a mouse or a keyboard with your TV box. Using a mouse or keyboard with your box allows you to navigate a lot easier and it makes using the box's interface easier as well.
Marshmallow 6.0 Android TV Box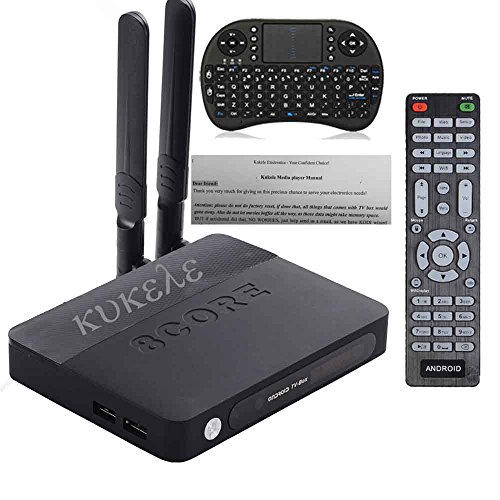 It may sound like your favorite snack to have with hot chocolate, but Marshmallow is just the name of the operating system (OS) that the TV box uses. In some brands that have this OS, they are very speed efficient as they have eight-core processors and as much as 3GB of RAM. The TV boxes come with Google Play so you can basically install any app that is on your Android phone to the TV box.
One of the best features is that you do not have to update the box yourself because it automatically updates. So, if you want to stream off YouTube and watch your favorite television shows, you should consider such because it is simple to use and its videos are displayed in the highest quality format.
Fire TV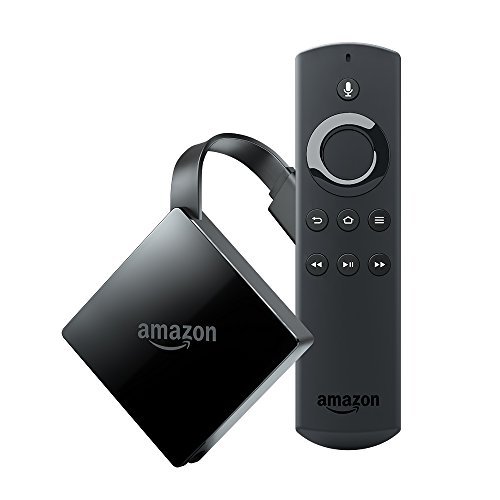 These TV boxes come with a lot of support so if you think you will have problems using your Android box, this is the one you should consider getting. With this, like other boxes, you can download your on-demand streaming services and watch them on your television. However, these services may actually be unnecessary once you have the Android box. That is because your viewing is limited and in some instances, you can watch live broadcasts from networked televisions.
The Fire TV is equipped with a voice remote and has over 15,000 apps that can be installed. The voice remote will make it easier for you to use the TV box's interface. If you want, rather than searching for multiple streaming links, you can add a Direct Now subscription to get access to more channels and shows. The best thing about this box is that it comes with built-in memory, but you can add external memory to it, so you never run out of space.
Android 4K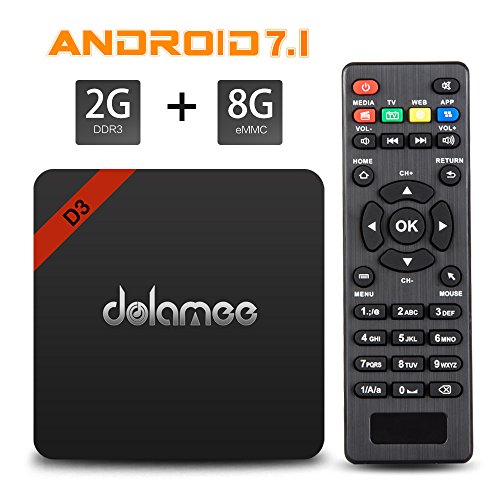 The Android 4K boxes allow you to stream unlimited content. There is so much that you can do with the box. Apart from streaming, you can even surf the internet. Also, streaming is not limited to your television alone since you can stream on most devices. It supports plug and play, and it is recognized instantly, and no set up is required; you just need to connect to the internet.
Additionally, 4K boxes come with quad-core processors, so they work quickly.
Android TV Box Comparison: The Verdict
If you were to do your own Android TV Box comparison, you would realize that they all basically have the same features. What they differ in are price and brand. Also, they all seem simple to use, and if you have problems using them, you can always call for support.
Some brands may be more advanced than others. Such are the ones that have voice-controlled remote controls, external storage, an eight-core processing power, and the likes. These frills are not really necessary, but they will allow you some flexibility especially if you want to download all the applications that you can to your box.
A good way to choose the best box for you is to make inquiries. If you know people who own television boxes, you can ask them to explain to you how it works and if they regret buying it. Another way to determine if an Android box is good for you is to read the product reviews. Quality products usually have four-star and above ratings. Hence, if the reviews are below that, then it is not recommended that you should buy that box.