Who doesn't like to come home, take off his shoes, get into some sweatpants, sit in the couch and relax watching the show that aired at bloody 4AM in the other corner of the globe? I for one love this because since more than 90% of the content I watch airs in the US and I live in Europe I can never see the live shows when they come out. But at the same time most of them are not transmitted in my country so I have to watch them on the PC (which is a bore to connect to the TV). This is where the little piece of technology being reviewed today comes in. Its another Android TV Box and it has the same functionality as a set-top box or Android Tablet/Phone but this one works connected to our TV's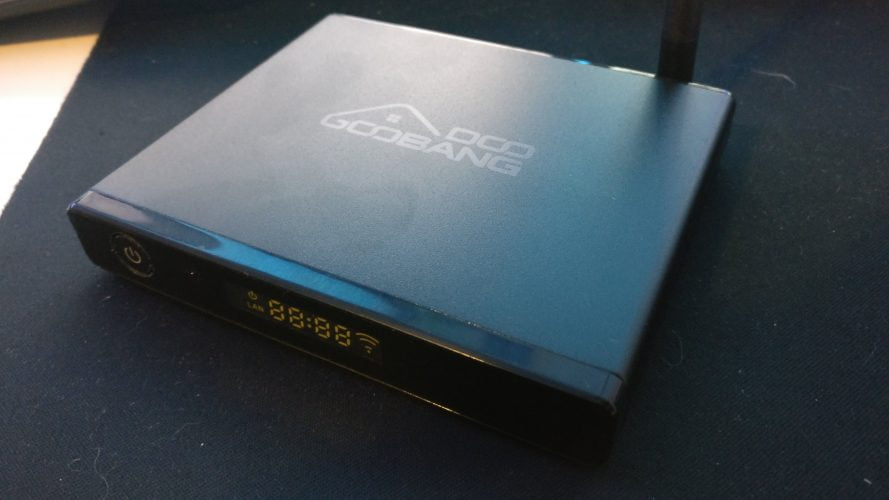 GooBangDoo XB-III , bang per buck review
Today I bring you the GooBang Doo XB-III! You can find this box on Ebay and on Amazon.
This little Android Box comes packing the standard specs of hardware that we see in other Android Boxes. It Has an Amlogic Quad-core A53 CPU, 2GB of RAM, 16 GB of ROM and an ARM Mali-450 GPU. These specs are standard and so far from experience do their job in terms of streaming, non intensive GPU games and watching videos. The GooBang Doo XB-III supports 4K resolution and 1080p@60fps, it features an antenna that supports IEEE 802.11 B/G/N which allows for faster Wifi speeds and bigger range, Bluetooth 4.0 and comes out of the box with Android 7.1.2. I am tho, still searching for an Android Box with this specs that can Miracast with the same performance as middle-tier Smart TV's, may this be day I find this out?
Let's start with the contents of the package. The GooBang Doo XB-III comes with a good packaging containing an HDMI cable, the Box with the antenna already mounted, the remote (with no batteries…typical), the power plug and the best part a wireless keyboard.
The keyboard it comes with is a very good addition because typing with a remote is slow, and tiring whereas a keyboard comes as an almost must buy for who wants an Android TV Box. The keyboard has a good range for a living room and the keyboard has a good feedback from the buttons. Also it can be used with your PC using the dongle.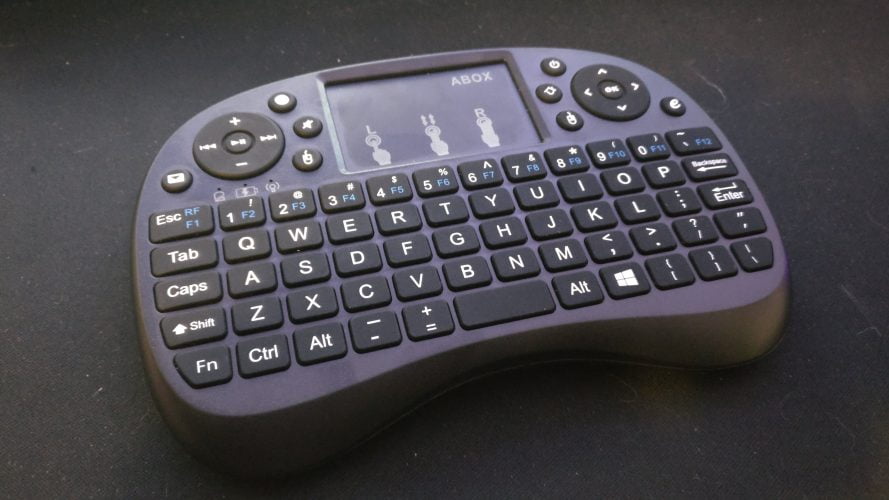 The Box is really fast and easy to set up and configure. Unfortunately it doesn't offer any apps out of the box. For this review we will install Kodi and Youtube.
For starters I began by testing Miracast with my OnePlus 3 phone. As was expected the Miracast performed poorly. There was a lot of screen tearing as well as sloppy sound quality with some cuts. Until now only the Tanix TX3 Max was able to give a fairly good performance with Miracast.
In terms of the UI it comes with I really didn't like it. It's very simple but at the same time I had a hard time finding out where the app menu was and the customizability is very limited.
I experimented streaming with Kodi at 720p and it was very quick to connect with the source and start displaying the video. The video had no screen tearing and the sound quality was good. The loading times are certainly the best part as the GooBang Doo XB-III was very quick to connect and start displaying the video, something it excel in comparison with the Tanix TX3 Max and the MeCool M8S Pro W.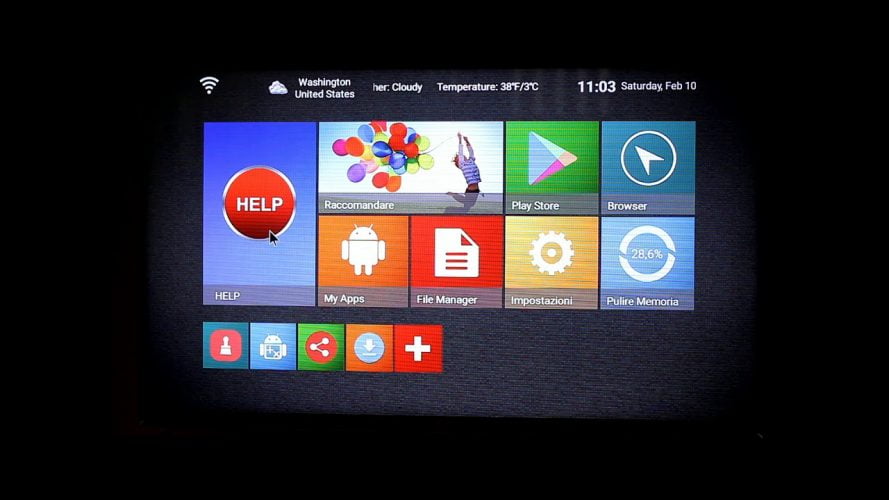 In terms of image quality when playing 1080p and 4K videos in Youtube, I was sort of disappointed because I expected a clearer image from the GooBang Doo XB-III. I mean, don't take me wrong, the image wasn't bad or anything but at the same time felt a bit flat in terms of coloring and all the contrasts felt off. I watched several videos and I didn't quite feel as tho the coloring and contrasts where right.
Pros:
– Comes with a wireless keyboard with a battery;
– Really quick loading times in streams and videos;
– Has a Wifi antenna which gives it greater range and signal strength;
– Performance of the Box felt very stable and smooth.
Cons:
– The remote had very flat and unresponsive buttons;
– The UI is bland, unintuitive and not very user friendly at first;
– It comes with zero apps out of the box;
– Default Web browser is very bad;
– Miracast has a lot of screen tearing and sound cuts.
Verdict:
It is in deed a good box but honestly I think that it doesn't worth the price. It does it's job, but doesn't excel at it. It has the features you want but doesn't give them to you in a good manner. It has the high "must be good" price that kind of smells like quality but doesn't at all have the bang per buck it should have. When compared with other Android Boxes this feels as a robbery because for this price we can get one Tanix TX3 Max, and a good Bluetooth keyboard for 2/3 of the price of the GooBang Doo XB-III.