Long is the time where each time you wanted to watch your favorite soap opera you had to be exactly at the time the show aired, or you had to program some silly VHS recorder to see the show later. Right now most of the cable providers give set-top boxes with recording capabilities and replaying shows that passed… but this although sounding good is limited to what the cable providers provide as a service. If we think about watching Netflix we will think about going to our laptop or smartphone and launching the app and binge until its pass time for dinner. What about if we want to watch it in our new Smart TV? Well that sucks because Smart TV's aren't cheap (and not that smart). But theirs a way to bring the "smartness" to our regular TV's and thats by using an Android Box like this one.
Tanix TX3 Max With Alice UX Stregths and Weaknesses
Tanix's TX3 Max is an Android TV Box which  sells for around 33€. It features an Amlogic S905W processor with up to 4K resolution and steady 1080p@60fps. This model comes with Android 7.1 rocking the Alice UX launcher. The box has an ARM Cortex-A53 Quad-core CPU with a Mali-450 GPU , 2 GB of DDR3 RAM and 16 GB ROM. It has Bluetooth 4.1 as well as HDMI 2.0.
The first thing that stood out to me when it booted was the slick launcher it came with. Alice UX launcher has a side bar where you can quickly access the full app list, the home screen and the definition screen. Both the definition and home screen is customizable and allows for us to choose the apps we want in each section as well as the display of them. Alice UX goes really well with this box and gives it a nice touch to its usability and customizability.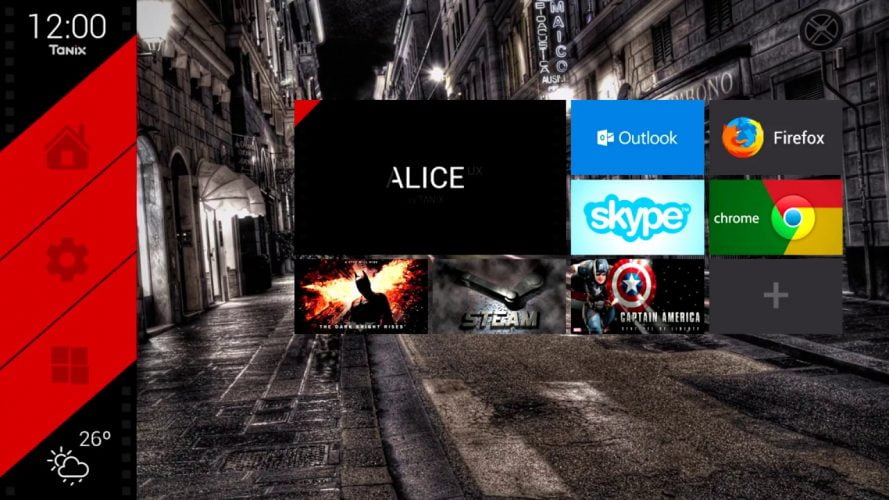 Alice UX comes with Netflix, Chrome, Youtube, and Kodi pre-installed, so it is ready for work since the first click of the remote. The image quality of the TX3 is very good. It achieves the 1080p@60fps smoothly and without any apparent drops either in FPS frame quality. I also had no screen tearing while watching streams in Kodi, Youtube and Netflix.I really liked the TX3's remote. It is rather simple but it does its job well and has a nice feel in my hand. The buttons are made of rubber so you can also have a nice feel of where your finger is without needing to look down at the remote at any given time.
The box is very quick when changing between apps as well as traversing the menus and using apps like Kodi, Netflix, Youtube and Google Chrome. The sound quality is also good. I have a 7.1 upscaled sound system using a coaxial cable connected to my TV and I tested the optical connection available in the TX3 Max also. I didn't notice any difference either in sound quality or intensity when either using the sound passed through the HDMI cable and the sound passed through the optical cable.
The Miracast functionalities are not the worse I've seen in the android boxes I used, but as I began to expect they still fail to achieve the performance of a Smart TV cast or a Chromecast. Nevertheless if you just want a way connect your phone to your TV either to stream some soft tones when you get home or have guests over, or when you want to show the pictures you took in your last vacation to some sunny place then the Miracast works well.
The configuration of the box is really quick and easy. I was surprised by how quick the box was to setup and start using it. In less than a minute before I connected the plug , the HDMI cable and my ethernet cable I was wandering in the box's interface.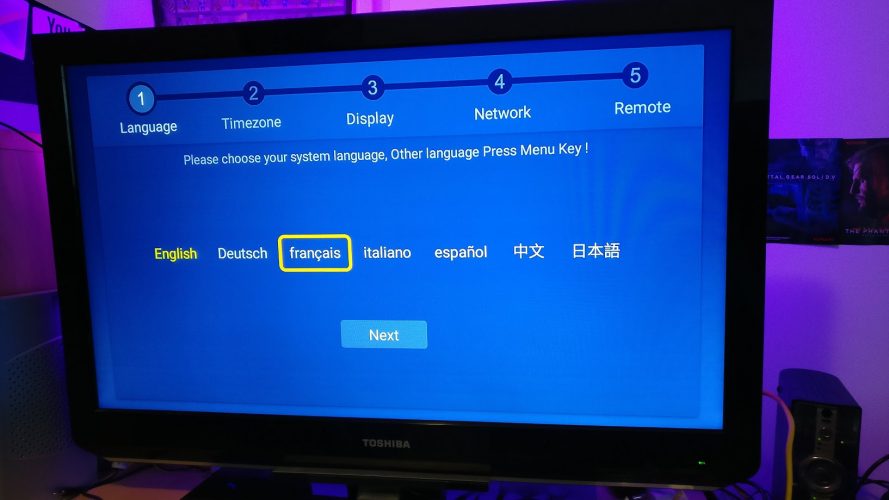 One feature the TX3 Max has that isn't standard with android boxes is its front visor. It has a small led display which can display the time, the type of internet connection and messages (I only saw the boot message but as every android device I know this is probably customizable with some programing knowledge). When tested with some games I noticed that driving games overrall performed badly in the TX3 and often lagged. For simple games that are based on clicks and that don't rely much on the GPU performance it does it job.
Pros
4K support and steady 1080p@60fps;
Very good interface thanks to the Alice UX laucher;
Very quick to setup;
Comes with Kodi pre-installed with some addons;
Cons
Two separate definitions menu that override each other;
Doesn't performe very well with some more intensive games;
Miracast performs poorly. Only suitable for picture viewing or streaming music.
Sometimes crashes for no apparent reason;
Verdict
A good choice if you're looking for an affordable way to turn your non-smart TV into a media center. Also good if you like taking your media with you when you go vacationing but don't want to carry around a laptop  or any external hard drives.